Meet our Heritage Society Members
---
Meet our Heritage Society Members
We thank all our planned-gift donors for their generous support. Here are some of their stories.
---
Art Burr '54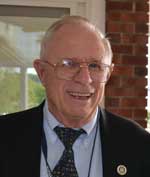 Arthur (Art) Burr '54 has lived the American dream, and he feels Webb played a major role in his good fortune. Says Art, "When someone asks me what the secret of my financial success was, I tell them that it was the three F's, otherwise known as the fickle finger of fate.
---
Lincoln D. Cathers '56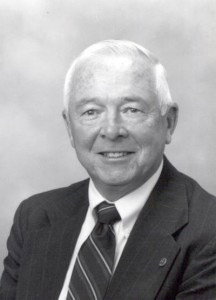 Lincoln D. Cathers '56 has been a member of the Heritage Society since 1989, when he made a bequest to Webb Institute. Mr. Cathers has also been recognized for his lifetime giving to Webb. In 2010, he received the WebbEY award for 50 years of consecutive giving. He is being spotlighted here not only for his generosity but for his extensive commitment of service and dedication to Webb.
---
Dr. John C. Couch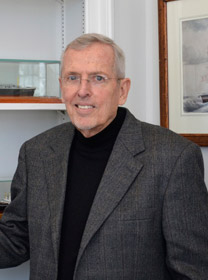 One of the most innovative gifts Webb Institute has ever received started with a vision—and some conversations.
In 2007, Dr. John C. Couch began discussions with institutional leadership regarding Webb Institute's need to provide its students with state-of-the-art computer technology. These conversations, along with Dr. Couch's vision of students utilizing technology with enhanced processing power and graphic display capacity to run industry-leading design software, led to an extraordinary innovation at Webb.
---
Hampton Dixon '11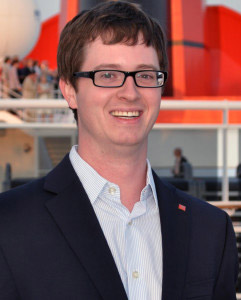 Let's get a few things cleared up: No, I'm not from the Class of 1911. Yes, my classmate Brent Morrison and I might be two of the youngest members of the Heritage Society, and no, it's not too early to think about the macabre, but I don't look at it that way.
I like to think that Webb found me through an alumnus in a providential encounter near my hometown in Kingsland, Georgia. As soon as I heard about the campus on the Sound, the intimate class size, and the incredible family-like support while studying naval architecture and marine engineering, I was sold. The campus visit in the fall of 2006 cemented my belief that my college pursuit was Webb or bust.
---
Paul Hayes '54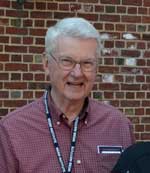 On December 10, 1949 the Saturday Evening Post published an article, "America's Toughest School," and that was my introduction to Webb Institute. I applied, was invited to Glen Cove for the incredibly difficult entrance exam, and—to my surprise—was accepted.
---
Allen Noble Hoyt '36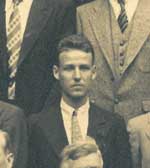 According to Webb Institute archives, Allen Noble Hoyt was born in Detroit, Michigan, on June 11, 1912. He grew up in Grosse Pointe, Michigan, attending Cranbrook School in Bloomfield, where he graduated in the spring of 1931.
---
Edmund Theophilus Klemmer '45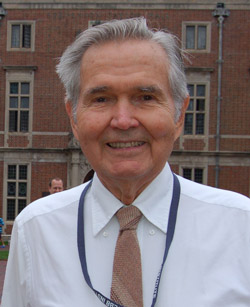 I entered Webb in 1941 as a member of the Class of '45, but graduated in 1944 due to a speeded schedule during WWII ..
In 1944, I signed a pledge to give Webb $25/yr for 20 years (more than $300/yr in today's dollars). While the pledge was voluntary, I think the years the amount of contributions increased.
I would like to tell you how my wife and I are supporting Webb now for what Webb has meant to our family. Your family might do something very different. Do what is right for both Webb and your family.
---
Horton W. Lain '55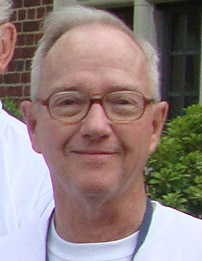 Looking back at the 60 years since I graduated with the Class of 1955 is a testament to how much Webb influenced my life. My classmates and other graduates are among my best friends. Webb graduates opened up many opportunities I might not have had otherwise.
---
H.F. "Gerry" Lenfest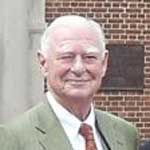 H.F. "Gerry" Lenfest grew up knowing the value of hard work.
His father grew up in Brooklyn but always wanted a farm. When Gerry was 13, his father bought a farm in a remote area in Hunterdon County, New Jersey. This was a real working farm, so Gerry spent much of his time slopping hogs, milking cows, and tending chickens. When he was 17, his father sent him to Iowa to be a farmhand, and at one point Gerry hitchhiked to North Dakota to be a roughneck in an oil field.
---
John A. Malone '71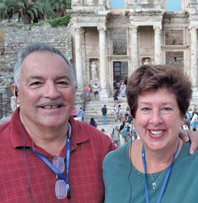 John A. Malone '71 has been a member of the Heritage Society since 2008 when he notified the Webb Development Office that he and his wife Amy had named Webb as a beneficiary of the family trust that they created in 2001. John is highlighted here because of his long history of "giving back" to Webb in both time and financial support – most recently taking leadership of Webb's initiative to increase membership in the Heritage Society, i.e., those who have made a provision for Webb in their estate plans.
---
Brent J. Morrison '11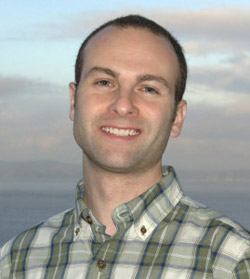 Webb was the only place I wanted to go. I loved naval architecture, New York, and studying. Free tuition was compelling because I had already taken an expensive degree. I often marvel at how lucky I've been to get into Webb, to make great friends there, to make it through the program, and to land the dream job at Glosten that I have today.
---
John Newcomb '66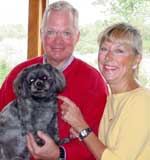 It is Never Too Early to Join!
I arrived at Webb in the summer of 1962 after a disappointing year of "engineering education lite" at Rensselaer Polytechnic Institute. The contrast was startling. After I recovered from the initial whiplash, I put my head down and didn't look up for the next four years, as I tried to keep up with the curriculum and my classmates.
---
Jennifer B. Panosky '85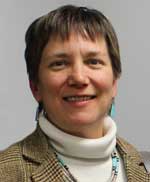 My first job after graduation in 1985 was developing database software for NAVSEA at SofTech; my application was sent to John Knobel '73. (He kindly considered it despite my spelling his name Noble in those pre-internet days without instant alumni list access.) Wanting to get back closer to naval architecture, I moved to a propeller design job at Hydrodynamics Research Associates (HRA), run by Bruce Cox '66) The end of the Cold War led to a move to Atlantic Applied Research Corp. (AARC), working for Dave Greeley '76 and Neal Brown '57.
---
Eugene Schorsch '52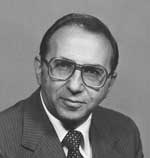 My acceptance to Webb opened the door to a wonderful education, extraordinary associates, and the world of shipbuilding. The day after my 1952 Webb graduation, I married Ruth, and moved to Pennsylvania to begin my career at Sun Ship.
---
Walmer E. (Jerry) Strope '42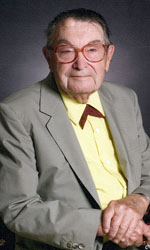 Walmer E. (Jerry) Strope '42 passed away on August 15, 2010. A proud alumnus of Webb, Mr. Strope was a loyal donor who designated a bequest as his parting legacy gift to Webb.
Jerry Strope was born in Grand Rapids, Michigan and graduated from Creston High. He attended Webb, receiving his degree in 1942, at the outbreak of WWII. He was immediately employed by the Department of the Navy as a civilian naval architect and marine engineer.
---
Rick Thorpe '55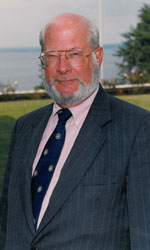 Rick Thorpe '55, has been a member of the Heritage Society since 2000 when he established a Charitable Remainder Unit Trust benefiting Webb. He is highlighted here because of his long history of service to and support of Webb Institute.
The 2000 William Selkirk Owen Award recipient, Rick is the donor of the athletic field, named in honor of his father, Richard Warren Thorpe; and student dorm furniture in memory of his mother, Margaret Matthews Thorpe. His career includes three shipyards; Bethlehem Steel's Quincy Yard, and in Maine South Portland Engineering Co. and Bath Iron Works. Later in his career he was employed by John J. McMullen Associates, the Shipbuilder's Council of America, Kvaerner Masa Marine, and Herbert Engineering Corp.
---
Tony Urbanelli '75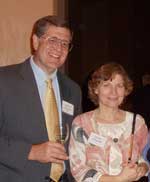 Each of us has personal reasons to give back to Webb, but for many of us graduates, a sense of gratitude for what Webb has given us is the starting basis for our financial support.